Coding Google Apps Script is easier than you think it is. Learning to code can increase your productivity significantly. One thing I frequently code is adding the same piece of information to multiple tabs in a spreadsheet…
This article presents the building blocks for performing the same action to each sheet in your workbook to eliminate time and mistakes.
Source: Google Sheets: Code Adding Content to Multiple Tabs – Teacher Tech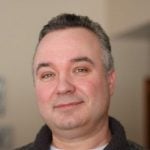 Lifelong tech enthusiast. Systems analyst and developer in the insurance industry. Podcast and audiobook connoisseur.