Semrush.com in my opinion, is one of the best SEO tools on the market. I especially love their API and the data they provide. I also live in Spreadsheets, so I decided to combine the two in this project.
From now on, you're only an Excel (Google sheets) formula away from some of the best data in the industry.
Source: Semrush API Library in Google Sheets (Google Scripts) – Open Source SEO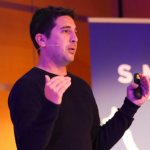 Digital Marketer specializing in search. Current at Keyphraseology.com and spare time spent on hacking things at opensourceseo.org.