A framework for thinking about whether you should automate a repeatable task in Google Sheets with scripts or not
Ben Collins provides some great advice on when you should think about automating tasks in Google Sheets. Click through the source link at the bottom for the full post for some great tips.
A graphic that stood out for me was the XKCD comic strip below.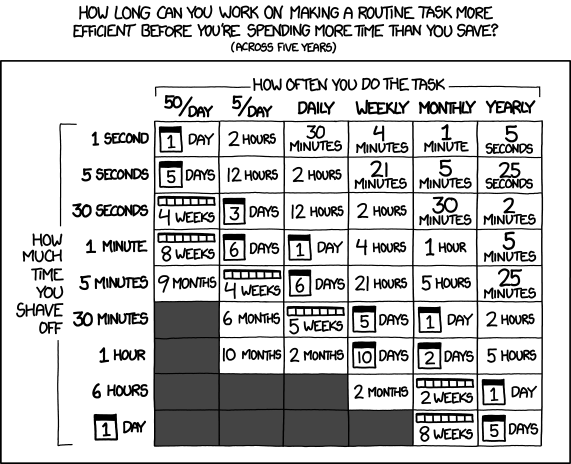 … the math didn't quite add up in my head so I double checked
Source: Repeatable Task: To Script Or Not To Script, That Is The Question