Easy to configure apps script to continue backing up your Google Photos to Google Drive after the July 2019 change. You just need to change two lines of the script to get this running with your Google Photos account.
Source: How to backup Google Photos to Google Drive automatically after July 2019 with Apps Script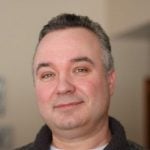 Lifelong tech enthusiast. Systems analyst and developer in the insurance industry. Podcast and audiobook connoisseur.